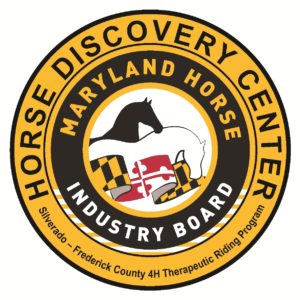 Frederick County 4H Therapeutic Riding is a "Horse Discovery Center".  The Maryland Horse Industry Board developed a network of licensed equine facilities to provide the general public with a safe, friendly and educational opportunity to learn about horses.   The state of Maryland has more horses per square mile than any other state.  And in 2010, the horse industry provided $2.4 billion in economic impact.   Yet, there are many individuals who want to be around horses who have not had the opportunity.
 Silverado Stables and Frederick County 4H Therapeutic Riding are working together to bring horses to individuals who have not been able to enjoy a horse's warmth and kindness.   Do you want to become involved with horses, do you want to touch or groom or hug a horse?
Emergency Medical Team Members, First Responders, Police Officers, 911 Operators
"There is something about the outside of a horse that is good for the inside of a man (or a woman)" – Winston Churchill
This is your opportunity and invitation to come visit and enjoy our horses in a quiet and peaceful farm setting located next to the beautiful Catoctin Mountains.
Hang out with the herd. Enjoy the quiet fields and watch how horses interact. Which horses stay close to the others? Are they interested in you? Interact with them.
Retrieve a horse from the field. Bring them into the barn and learn to groom. Take them for an on lead walk outside of the field for a snack of perfect green grass. This is heaven for them. Bond with them. Feed them treats. Make a friend.
You can be all by yourself in a quiet farm setting in the fields, on the lawn, or in the barn whenever the notion strikes you.
Come hug a horse.