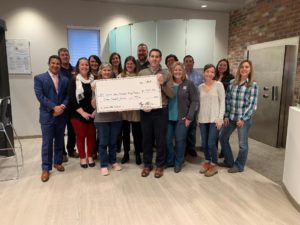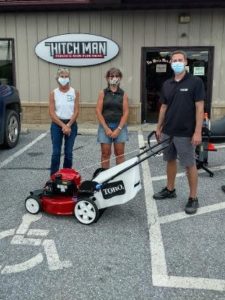 HOW TO HELP
You can make a secure credit card payment directly to Frederick County 4H Therapeutic Riding Program by clicking on this link   "DONATE NOW"
There are many different opportunities for you to support the Frederick County 4H Therapeutic Riding Program. We hope you will look over the following list and consider supporting this valuable Program in whatever way you are able to contribute.
You can donate through Work Place Campaigns
            Maryland State Employees and Retired Employees
            Frederick County Government
            Frederick City Government
            Frederick County Board of Education
FACE BOOK DONATIONS
If you are having a birthday or anniversary, consider asking friends through FaceBook to donate to Frederick County 4H Therapeutic Riding Program.
Total donations received through FaceBook posts in previous years:
2017          $1030
2018          $1867
2019          $1926
SPONSOR A RIDER
The Sponsor a Rider program allows an organization or individual to sponsor one of our riders for a full year at a cost of $1000.

SPONSOR A HORSE
Most of our horses and ponies have been donated to our program; and for most, we are a second chance at a wonderful new career.  These horses have found a home where they can still serve and are highly valued and loved by the TRP family.  Check out OUR HORSES page on our web site, pick one to sponsor for $1,000 for a full year.
CIRCLE OF SPONSORS – BANNERS
If you own a business in Frederick County, please consider becoming a member of our Circle of Sponsors.   See Circles of Sponsors in SUPPORTERS section
MEMORIAL GIFTS, BIRTHDAY OR SPECIAL OCCASIONS
Making a donation to our therapeutic riding program is a fitting tribute on a special birthday, a big graduation or as a memorial to a loved one that has passed away.   Make checks payable to "Frederick County 4H Therapeutic Riding Program and mail to our address on the HOME page or click "DONATE NOW" button at the top of the page
THE FREDERICK COUNTY 4H THERAPEUTIC RIDING PROGRAM FUND at the COMMUNITY FOUNDATION OF FREDERICK COUNTY
If you would like to make a difference in the lives of citizens with disabilities with a positive and lasting change consider making a donation to our FUND held at the Community Foundation of Frederick County.  Visit there website .www.frederickcountygives.org
HORSES, TACK AND EQUIPMENT
If you would like to donate a horse, tack and/or equipment, please see WISH LIST under the DONATIONS page.